Rotary Drying Tower
Product Detail
Production Case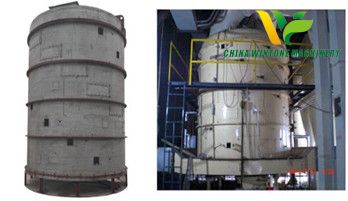 Rotary Drying Tower:
Multi-layer rotary screen design makes the material drop layer by layer at the setting position.
Rotary Drying Tower inhales the heated air from the heat exchanger with the coordination of the air indraft system, and brings the material moisture from the under layer to the upper layer.
It has small volume, low thermal energy and good drying effect. The drying time and temperature can be adjusted according to the actual drying effect.
Rotary Drying Tower is particularly suitable for drying puffing pellet feed and other granular material with high moisture content.



---
Previous:
Back to list
Next:
Back to list
---